Franchise for Sale Brisbane, Perth, Adelaide, Gold Coast, Hobart
Posted on 29 October 2018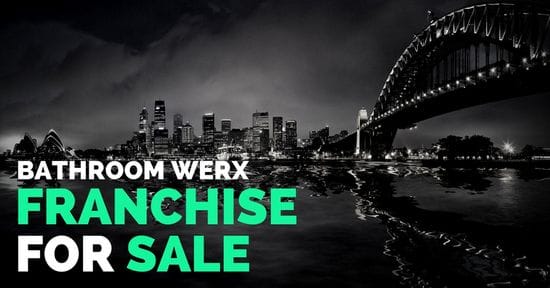 Affordable Franchise Business that helps you make BIG Money using your handyman skills.
Just imagine your own business with the support of a system and infrastructure that will back you in every area of sales, marketing and accounts to help you succeed.
Bathroom Werx is a national franchise and have been in the business of making old bathrooms look like new again for over 35 years!
It's our 35th Birthday, we are offering 50% finance to all approved applicants as well as Interest Free Loans for the first two years.
The secret to their success is their unique technology that allows bathrooms to be restored to 'as-good-as-new' condition in as little as one day at a third of the cost of a traditional renovation.
Key benefits:
Comprehensive head office support minimises your paperwork.
Marketing, quoting and bookings are centralised giving you more time to enjoy your business!
We'll even mind your business when you want a holiday.
Grow your business from 'a man in a van' operation to a business owner handling your own multi-van Team of Bathroom Experts!
NO need to set up costly infrastructure such as workplaces, showrooms, etc. to maintain this business as it has all been done for you already.
We work on high gross net revenues which is why most Franchisees have a return on their investment in under one year.
All you need to provide are:
A suitable vehicle
Working capital
Your own insurances
Mobile smart phone and internet connection.
And most importantly a desire and determination to be in business for yourself and to be part of an professional team that is the leader in commercial bathroom renovations in Australia!
Want to know more? Call now and request your no-risk Information Package.